With Travelink New Zealand's online accommodation availability reservation system - you can choose from a range of accommodation options - ranging from motels, Motor Inns, bed & breakfast Inns and lodges, apartments and stylish city boutique hotels to exclusive resorts in hideaway locations through out New Zealand with rates to suit your travel dollar.

Accommodation range from clean, pleasant rooms in country pubs and backpacker hostels to world-class standards in stylish city boutique hotels and exclusive resorts.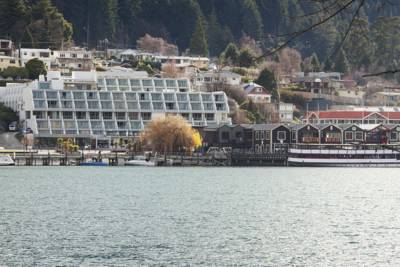 Most hotels and resorts have bar and restaurant facilities and ensuite rooms featuring phone, cable TV, bathroom and tea/coffee-making facilities. Country hotel accommodation and pubs are sometimes in modernised historic buildings, while sporting lodges and up market resorts offer exclusive locations with top-class facilities. Motels and Motor Inns have self contained units with kitchen facility, swimming pools/spas, children play area and off street parking.

If you require assistance in making your accommodation reservations, please do not hesitate to contact our Travel Centre and our team will make reservations on your behalf.
Bed & Breakfast Inns and Lodges (No Booking Fees)